Technical Advisory Committee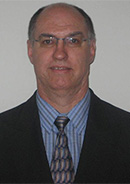 E. Richard Klue, B.Com, NHD Ext.Met
(Edward) Richard Klue has been involved in the mining industry for over 30 years, including 18 years in operations and sustaining capital projects, and the last 12 years dedicated to project development and management. He is a Metallurgical Engineer by profession and also holds a business degree with a focus on Economics.
His professional experience has involved the full mining life cycle – geology, permitting, environmental, mining, and processing, infrastructure, tailings, operations, maintenance and closure. Mr. Klue is currently a Senior Manager for Tetra Tech Wardrop and has held many senior roles such as Project Metallurgist, Project Engineer, and Project Manager with a major accent on metallurgical treatment plant designs and layouts.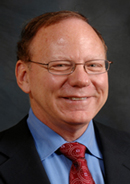 Dr. Roger Roberts Ph.D.
Dr. Roberts is the former SVP and CTO at the Boeing Company and was instrumental in growing the Space and Intelligence business to revenues of over US$5B per year. As Chief Executive Officer of Boeing Satellite Systems, he was responsible for the international satellite business and Spectrolab Scientific Inc., including multi-junction solar products at proven efficiencies in excess of 43%. He has developed an extensive global network of contacts within the aerospace and defense industries across the UK, EU and Canada. Dr. Roberts is recognized in the aerospace industries as a leading strategic thinker, especially as applied to the creation of new businesses and companies.
Following his career at Boeing, he founded RF Roberts Consulting and is currently the Chief Executive Officer. He served on a number of Boards including Sun Microsystems Government, Applied Signal, Ball Aerospace, KOR Electronics, and Sotera Defense. In 2010 Dr. Roberts co-founded Suntricity Corporation, a solar company developing a low cost, fully printable solar module product. He is currently the Chief Executive Officer of Suntricity Corporation.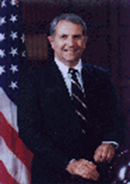 Vice Admiral (ret) Richard H. Truly
Vice Admiral Truly began his 30-year career in the U.S. Navy. After distinguished service as a naval aviator, he became one of the first military astronauts and transferred to NASA. Among his accomplishments as an astronaut, Vice Admiral Truly piloted the Space Shuttle Columbia and was commander of the Space Shuttle Challenger for the first night launch and landing in the shuttle program. In 1983, he became the first commander of the Naval Space Command, the principal naval space operations element of the Department of Defense. Called back to NASA as Associate Administrator for Space Flight, he led the accident investigation and rebuilding of the space shuttle program following the Challenger accident. From 1989 to 1992, he served as NASA's eighth Administrator under President George H. W. Bush.
Following his career at NASA, he served as Vice President of the Georgia Institute of Technology, Director of the Georgia Tech Research Institute and Director of the Department of Energy's NREL. He was awarded the Presidential Citizen's Medal by President Ronald Reagan, is a member of the National Academy of Engineering, and is the recipient of five honorary Doctorates of Science and Engineering. Vice Admiral Truly currently serves on the Board of Directors of Tetra Tech, Suntricity Corporation, and Edenspace Systems Corporation and is a Trustee of Regis University and the Colorado School of Mines.