Press Releases
Canada Carbon Completes Deal with Quarry Operator
April 24th, 2014, Vancouver, BC, Canada – Canada Carbon Inc. (the "Company") (TSX-V: CCB) is pleased to announce that it has signed an agreement related to the preparation of the graphite mineralization before shipping it for purification. An agreement between Canada Carbon and Uniroc Construction ("Uniroc") has been reached for the crushing of material from its Miller Property.
Uniroc is a concrete supplier and installer that operates on the north-shore of Montreal and in the Outaouais region of south-western Quebec. The Company has been active since 1907, and currently operates three quarries, including one located in Grenville-sur-la-Rouge, less than 2 kilometres from the Miller Mine graphite property. Uniroc's large fleet includes mobile crushing equipment that travels between different quarries. Canada Carbon has availed itself of this opportunity to use Uniroc's equipment, along with their expertise in crushing.
Executive Chairman and CEO Mr. Bruce Duncan states, "Securing crushing capacity within such close proximity to the Miller property will make the economics of the operation extremely cost effective. The proximity of this quarry and equipment makes it possible to take advantage of infrastructure already in place, save on capital costs, and minimize operational risks. The agreement with Uniroc will enable Canada Carbon to be more flexible in its crushing schedule, due to limited mobilization time, while also providing flexibility in the quantity of material crushed due to the size of the available equipment."
Rémi Charbonneau, Ph.D., P. Geo #290 (an Associate of Inlandsis Consultants s.e.n.c.) is an Independent Qualified Person under National Instrument 43-101, and has reviewed and approved the technical information provided in this news release.
On Behalf of the Board of Directors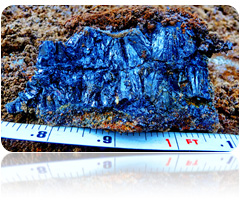 CANADA CARBON INC.

"R. Bruce Duncan"
CEO and Director
Contact Information
E-mail inquiries: info@canadacarbon.com
P: (604) 638-0971
F: (604) 638-0973
"Neither TSX Venture Exchange nor its Regulation Services Provider (as that term is defined in the policies of the TSX Venture Exchange) accepts responsibility for the adequacy or accuracy of this release."
FORWARD LOOKING STATEMENTS: This news release contains forward-looking statements, which relate to future events or future performance and reflect management's current expectations and assumptions. Such forward-looking statements reflect management's current beliefs and are based on assumptions made by and information currently available to the Company. Investors are cautioned that these forward looking statements are neither promises nor guarantees, and are subject to risks and uncertainties that may cause future results to differ materially from those expected. These forward-looking statements are made as of the date hereof and, except as required under applicable securities legislation, the Company does not assume any obligation to update or revise them to reflect new events or circumstances. All of the forward-looking statements made in this press release are qualified by these cautionary statements and by those made in our filings with SEDAR in Canada (available at www.sedar.com).