Press Releases
Canada Carbon Signs $13.75 Million Contract for Architectural Marble from Miller Project
November 16th, 2015, Vancouver, BC, Canada – Canada Carbon (the "Company") (CCB:TSX-V) (BRUZF:OTC) (U7N1:FF) is pleased to report the Company has now signed a comprehensive agreement to sell 75,000 tonnes of architectural-quality marble material from its flagship Miller high purity Graphite Project. This agreement was signed subsequent to an independent market assessment of architectural blocks and slabs of the Miller marble, which is the host rock to the Miller hydrothermal lump-vein graphite. The agreed base valuation for marble blocks or slabs is $14 per cubic foot, which is approximately $184 per tonne. There are additional provisions for price increases above this base case, as well as royalties to be paid on the sale of all value-added marble products. The term of the contract is to run for one year from the date of the acquisition of the required environmental approvals and an extraction permit to quarry the material, and is renewable. The Company will apply for a quarry permit as soon as practicable for the extraction of architectural–quality marble dimensional stone and aggregate. The Company continues to advance towards the completion of Resource Estimates for both graphite and marble, as well as a Preliminary Economic Assessment for the Miller Project.
Canada Carbon Executive Chairman and Chief Executive Officer Mr. R. Bruce Duncan stated, "This initial contract for marble, a secondary material, is a meaningful step forward in the development of the flagship Miller high purity Graphite Project, and both validates and accelerates our business plan."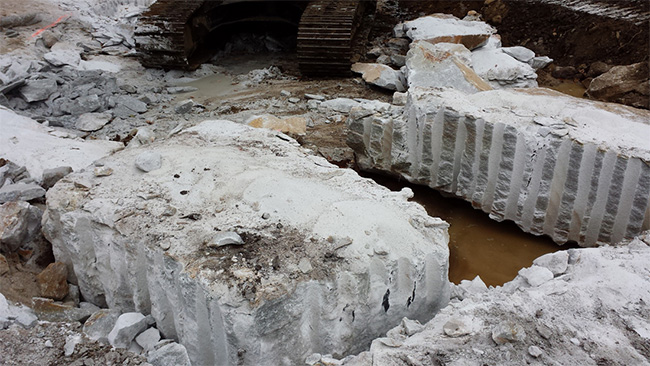 Image 1: Marble Blocks Being Extracted for Assessment as Architectural Products
Link: http://www.canadacarbon.com/images/miller_marbre3.jpg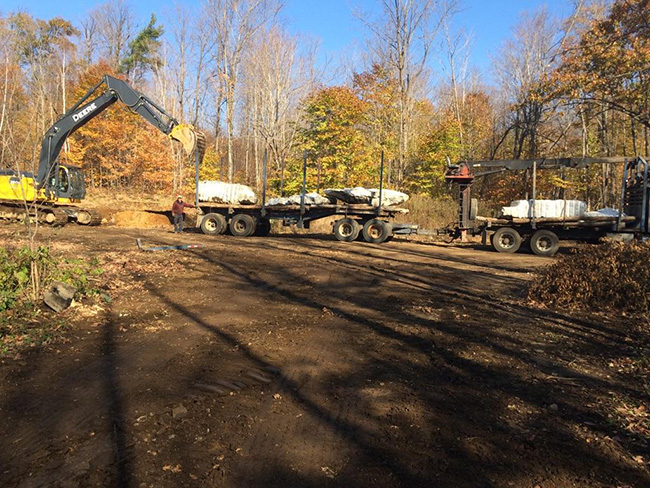 Image 2: Field Transporation of Sample Marble to Testing Facilities - Oct 22, 2015
Link: http://www.canadacarbon.com/images/miller_oct22_marble.jpg
Image 3: Example of Polished Miller Marble Qualifying as Architectural Stone - Nov 6, 2015
Link: http://www.canadacarbon.com/images/miller_marble_nov6.jpg
Canada Carbon wishes to caution readers that it does not have a mineral resource estimate with respect to marble at the Miller Project, and readers should not interpret the marble pricing and supply contract to imply potential economic viability. The Miller Project is not permitted for production, is not in production, and currently Canada Carbon has insufficient evidence available to it to determine if the extraction of marble and/or the upgrading of the Miller graphite mineralization will be economically feasible, now, or at any time in the future. The pricing and market consumption information provided above represents neither a promise nor a guarantee, and is subject to risks and uncertainties that may cause future values to differ materially than those expressed herein.
CANADA CARBON INC.

CEO and Director
Contact Information
E-mail inquiries: info@canadacarbon.com
P: (604) 638-0971
F: (604) 638-0973
"Neither TSX Venture Exchange nor its Regulation Services Provider (as that term is defined in the policies of the TSX Venture Exchange) accepts responsibility for the adequacy or accuracy of this release."
FORWARD LOOKING STATEMENTS: This news release contains forward-looking statements, which relate to future events or future performance and reflect management's current expectations and assumptions. Such forward-looking statements reflect management's current beliefs and are based on assumptions made by and information currently available to the Company. Investors are cautioned that these forward looking statements are neither promises nor guarantees, and are subject to risks and uncertainties that may cause future results to differ materially from those expected. These forward-looking statements are made as of the date hereof and, except as required under applicable securities legislation, the Company does not assume any obligation to update or revise them to reflect new events or circumstances. All of the forward-looking statements made in this press release are qualified by these cautionary statements and by those made in our filings with SEDAR in Canada (available at www.sedar.com).